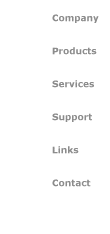 Company Information

LRSweb.com is an online service provided by Metricom, Inc. to demonstrate our products and services for health organizations. The LRSweb products are Internet-based solutions designed to generate significant operational savings, improve accuracy, and promote overall efficiency.

Metricom is an independent software development company that provides complete project outsourcing services for health care, financial, environmental, and other business enterprises. In addition, we provide systems consulting and software applications development on a contract basis to create complete technology-based business solutions.

Custom applications built by Metricom have enjoyed more than a decade of use in literally thousands of sites across the country, and continue to process tens of thousands of transactions each day for our clients. Savings and process improvements resulting from these systems have repaid the the original investments many times over.