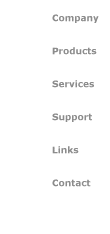 Links

This area includes sources of information and services
that we have found useful. (These links are included as
references, not endorsements.)


Clinical Laboratory Management Assn.: Information about the business of clinical labs.

National Committee for Quality Assurance: Consumer information about NCQA.

HospitalWEB: Index of US and global hospitals with a presence on the Web.

Agency for Health Care Policy and Research: Clinical data, research, government locator.

Center for Disease Control and Prevention: Health care information, catalogs and links.

Department of Health and Human Services: Parent site with 'finder' and search engine.

Food and Drug Administration: Consumer, industry, and regulatory information.

National Institutes for Health: See the guide to the NIH 'Institutes and Offices'.

National Library of Medicine: Information on 40 databases, including MEDLILNE, Internet Grateful Med, AIDSLINE, TOXNET, and others.